New York is the greatest city on earth — no question about it. But during the summer — especially a  brutally hot, humid summer like the one we've been having — there are times when you just have to get the hell out of your cramped, cluttered steamy apartment and head for the hills… or the beach, or the woods, or… you get the point.
Most of us aren't fortunate enough to own a charming beach cottage in the Hamptons, but there are plenty of fabulous summer getaways where you can get away for about 100 bucks (or less!) Here are just a few of our faves:
Jones Beach
Home to 6.5 miles of beautiful white-sand beaches, two swimming pools and an impressive stretch of the mighty Atlantic, Jones Beach State Park is located in the town of Wantagh, on the South Shore of Long Island. It receives up to to 8 million visitors each year and is accessible by car, boat or bicycle. But for most New Yorkers, the easiest way to get there is by hoping a train to Freeport at Penn Station, and then transferring to the N88 NICE bus, which makes several stops along the beach. The entire trip will only take you about 90 minutes and costs $18.75 a person.
Oh, and did we mention the Jones Beach Concert Series? The 15,000-seat  Nikon at Jones Beach Theater features some of the biggest names in pop music, right there on the water. Upcoming acts include Bob Dylan, The Black Crowes, the Backstreet Boys and Depeche Mode.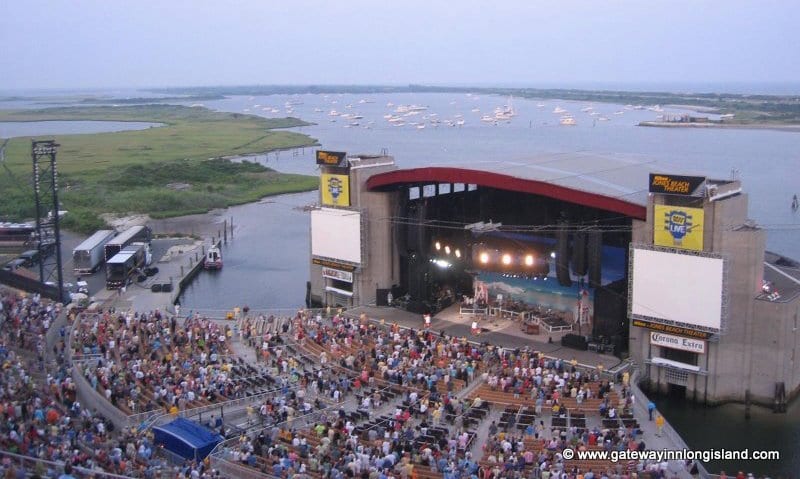 The Poconos
Located in northeastern Pennsylvania, the breathtaking Poconos Mountains are a lot closer to the Big Apple than you might think. (The town of East Stroudsburg is just 74 miles away!) Quaint, picturesque and utterly lacking in humidity, the Poconos are an ideal spot during the dog days of summer for camping, hiking, fishing and, in recent years, gambling. Many of the towns and hamlets in this area also offer great shopping opportunities — whether you're hankering for handmade crafts, farm-fresh veggies or retail outlets.
If you have access to a car, driving is your easiest means of transportation, but you can also hop a Martz Trailways Bus from either Wall Street or Port Authority, and it will run you $50 or less.
Coney Island
Who says you have to leave New York City to get away from New York City? Historic Coney Island is right in our back yard, and it's coming back strong after the devastation of Hurricane Sandy. With nearly three miles of sandy beaches, Coney Island's sunny skies and rolling waves make for the perfect getaway. If being active at the beach is more your idea of fun than just catching some rays, Coney Island also offers exciting recreation opportunities. With courts for beach volleyball, handball, and basketball as well as playgrounds and amusement rides, the beach and boardwalk can provide hours of entertainment.
There are a number of ways New Yorkers can get to Coney, but probably the easiest is to take the D, Q, N or F train to Stillwell Avenue, which takes about 45 to 60 minutes from Midtown Manhattan. And make sure to enjoy one of Nathan's Famous hot dogs while you're there.
NYC Staycation
If you're one of those loyal Gothamites who simply can't bear to leave the city, no matter how hot it gets, there are still myriad options for enjoying summer in the city. Catch a movie, visit a museum, enjoy one the city's countless fine dining experiences or take a stroll through the park.
And remember: Staying home is a lot cooler when your apartment is nice, neat and uncluttered. Just sayin'.
We wish everyone a wonderful rest of summer.