It's no secret that our subway and billboard ads garner a lot of attention. But now, for the first time, we've turned up in a bestselling book.
Mark Leibovich's "This Town: Two Parties and a Funeral-Plus, Plenty of Valet Parking!-in America's Gilded Capital" offers an insider's look at modern-day Washington, DC and chronicles the 2012 presidential race, among other recent events.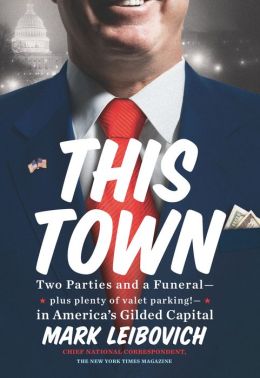 On page 320, Leibovich writes the following about former GOP vice presidential candidate Paul Ryan:
People in both parties who know Ryan personally say he is pleasant, thoughtful, and one of the easier members of Congress to get along with. But he can also give off a smug and off-putting air, emblematic of a particular type. He was in his high school yearbook recognized as his class's "biggest brown-noser." During the fall campaign, Manhattan Mini Storage ran an ad on a New York billboard asking, "Doesn't Paul Ryan Remind You of Every Frat Guy You Regret Sleeping With?"
The book is currently No. 2 on The New York Times list of non-fiction Best Sellers.
Thanks for the shout-out, Mark!